Marketing is full of acronyms.
BR, CMS, COS, CPC, CPL, CR, CRM, CRO, CTA, CTR, DM, KPI, PPC, PR, RSS, SMM, WOM; I could go on and on. But today I want to focus on SEOs.
SEO – Otherwise known as 'Search Engine Optimisation' is a technique that marketers use to rank their websites higher in organic (unpaid-for) search results via search engines like Google, Bing and Yahoo…. just kidding – who intentionally uses anything other than Google?
Marketers (and your average savvy website manager), can improve their listing on the Google search-results by "modifying their site codes to make them more relevant and therefore more search-engine compatible"; basically it uses both technical coding and creative elements including the words on the web page, the way that other websites link to yours, and even just making sure your site is "structured in a away that search engines understand".
But like everything in digital marketing, SEO is ever-evolving…
Here are 5 current trends in SEO marketing to look out for:
1. Social Media
We could see this one coming, as more and more brands jump on the social media and user-generated-content bandwagon OF COURSE social media content will become more important with improving SERP status (that is search engine results page). I mean 76% of marketers are already using social media posts to boost their SEO, why aren't you?
2. Mobile-Optimisation
You heard it here first folks! Well maybe you already guessed, but another big SEO trend for 2016 is that mobile-optimisation will overtake desktop-optimisation for importance. I've already discussed the importance of #MobileMarketing before, and as we know more and more people are using their mobile to surf the web. In fact, this year for the first time ever, mobile searches surpassed desktop web searches! Therefore it is really important for your brand to have a great and FUNCTIONAL mobile site!!
3. Bigger is Better
We are the generation of short attention spans right? TL;DR. Well actually, while a few years ago a 'long' webpage had about 300 words on it; more and more articles between 1,200 and 1,500 words get more traffic and therefore do better with SEO. It may seem daunting for some people to commit to reading 1,500 words (that's kinda like an essay, right?), it can help if you break up some articles with subheadings and bullet points and images/videos…. kinda sound familiar? (ME! ITS ME! I ADD GIFS! PLS READ MY BLOG!). There are several reasons for this; we are way more interested in long-form articles than we give ourselves credit for; because we are so interested, Google starts to prioritise these pages; longer articles also have more words and images to rank .
4. Talk the Talk
More and more people are using Digital Assistants like Siri, Cortana and Google Now to search the web. This creates a whole new way these search engines look for something as spoken queries are generally formatted very differently to typed queries, mimicking the spoken word. Unless you are this amazingly polite grandmother from the UK:
Omg opened my Nan's laptop and when she's googled something she's put 'please' and 'thank you'. I can't 😂😂😂 https://t.co/hiy2tecBjU—
Ben John (@Push10Ben) June 09, 2016
Nevertheless, Digital Assistants seem like they're here to stay (and improve) so we need to change our perception on how people search the web and be more willing to include colloquial, and general conversational content. YA DIIIGG??
5. Local is the new Global
As well as globalisation there is also a reverse trend towards localisation. You know, the whole paddock to plate, buy local etc etc thing.
It makes sense, it would be best for local businesses to be found on SERPs by local people. When you look for a Japanese Restaurant to eat at you don't just search 'Japanese Restaurant' you add your suburb or at the very least your city (depending on how desperate for Japanese food you are…. and the answer is always very). These local searches also relate to our #4 trend of using digital assistants as people are quite likely to search on their phones for local businesses while they are out (and driving) in that locality. The most important thing for your business to be found locally is to be listed on Google Maps. It's a super simple process involving a Google account for your business and an address!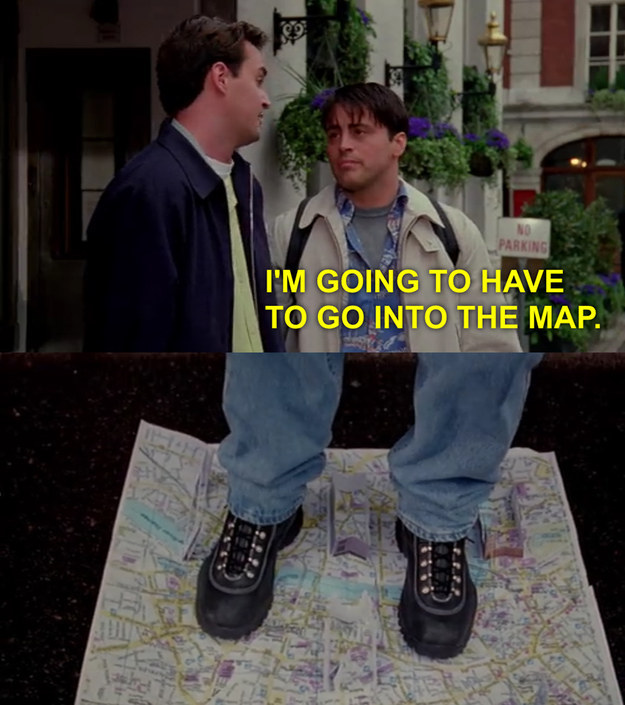 So as we continue to advance re: technology and digital marketing; there will be a lot more that marketers need to consider such as SEO and app integration, multi-dimensional technology, various content (images, videos etc.) and of course; as I discussed last week, The Internet of Things.
How important do you think SEO is for digital marketing? Or do you think there are plenty of other things that marketers should be focusing on instead?